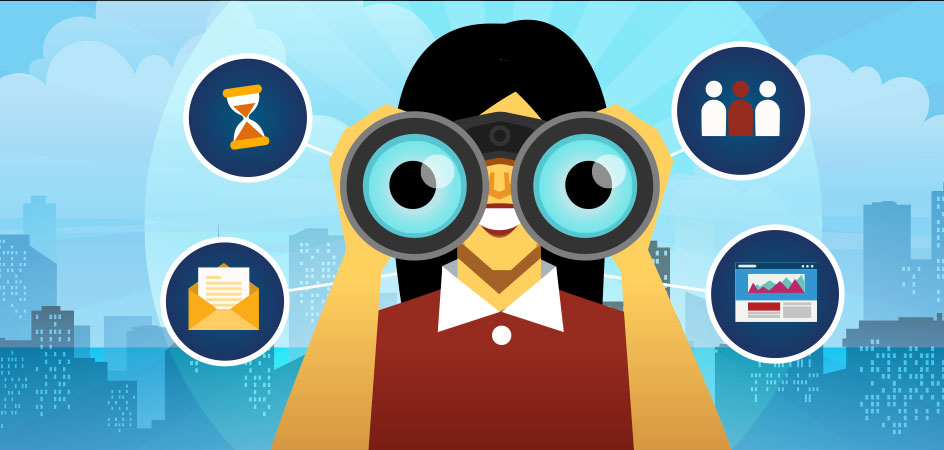 10 Common Compliance Challenges to Watch Out For

Posted by Walid Abou-Halloun
Date: Mar 20, 2019 10:00:15 AM
Since 2015, more than 250 new and updated laws have been changed by Government labor agencies. That's a lot of changes to keep up with, especially if you're trying to run a business. Like our work environments, political parties, and family structures change, compliance challenges are bound to arise.
1. Navigating through Compliance Challenges
As a business owner, it's your legal responsibility to stay on top of compliance laws involving your business and it's employees. Since we know how difficult this can be at times, we've decided to outline 10 of the most common compliance challenges to be aware of.
2. Marijuana and the Work Environment
Over recent years a number of states have granted those with specific medical ailments the right to use marijuana for medicinal purposes. In addition to medicinal laws being passed, several pending states have shown us that the legal use of marijuana in a recreational manner may also be legalised.
However, this leaves some pending questions as to what an employers rights are when choosing whether or not to allow employees to use marijuana during work hours. While this may seem like a sticky situation (that will only get stickier) the current laws are pretty cut and dry about it.
Accommodations and limitations for employees use of marijuana is already part of the legislature for, like Arizona, Connecticut, Delaware, the District of Columbia, Maine, Illinois, New York, Rhode Island, Nevada, and New Hampshire.
3. The Affordable Care Act
While the affordable care act holds it's own share of political issues, pending and potential changes to the Affordable Care At (also known as Obamacare) may mean changes for employers as well. While provisions that were scheduled to go into place in 2016, 2017, and 2020 urges small businesses to prepare for the Affordable Care Act, that is a number of additional potential changes that are important to be aware of.
The best way to ensure that your business is always compliant is be using the free Affordable Care Act Tool that will provide regular announcements and changes to assure you're always in the loop.
4. A Growing Business
Hiring new employees is a great sign that your business is growing and expanding! However, as with all things, new growth means growing pains. Since laws are typically outlined according to the number of employees a business has, it's important to be aware of what changes will come with your new hires.
Typically, compliance changes come into play once you've hit the 50 person mark. These changes may affect things like benefits, health care, and even the median salary. It's important to remember that this is a stage of growth that most successful businesses go through, so you might as well face it on as you welcome new faces to the team!
5. A Redefined Workplace
Historically, a workplace was an office setting with set hours and specific roles and functions. Today, the roles are a bit freer and a lot more blurred. Thanks to the rise of telecommuting, many employees offices are actually their own den or bedroom.
While this can potentially help your expenses (goodbye office rent and office supplies), it's important to be aware of the compliance in such a setup. Primarily, it's important to know the state law for labor hours for wherever your employee resides. The compliance laws will always be geared to the location of the employee, not the business.
This also means being aware of which states require payroll taxes and which don't, to assure you're always on the line.
6. Changes in White Collar Jobs
There are major changes approaching among white-collar workers as well. If your business often requires overtime, it's important to know about the upcoming changes found in the Department of Labor's new proposal.
Especially since these changes will require an increase in the minimum salary of specific roles. These roles include executive, computer, professional and administrative. The increase in salary can be anywhere from $455 per week to $970 per week.
It's important to stay up to date on such changes as they will play a large part in your monthly budget and payroll.
7. Compliance Defined by the State
While typical compliance measures are set into place by the Federal Department of Labor, it's important to know that each state varies in their own compliance measures, which are often more specific and rigorous. Your state may have different compliance measures according to the number of employees you have hired, or even the number of sexual harassment training meeting that is required to be held.
States often vary on minimum wage laws and overtime laws as well, so it's important to measure your compliance to the specific state, not just on a federal level.
Remember, state compliance is correlated to the location of the business, not the employee, so if you have several employees working from different states you'll need to be sure you're in line with each of those states.
8. Classifying Employees
Along with a difference in state laws, you'll also want to know the difference between employee classifications. The laws will be specific to the type of employees you have instead of all of your employees in general.
This means being very clear on who is hired on as an independent contractor and who is hired on as an actual employee. You will also need a contract stating the type of hire they are. It's important that the hire knows exactly what type of contract they are under, as often independent contractors won't receive many of the benefits that a full-time hire will.
9. Considering Hours and Wages
Your standards of what constitutes as "working" and "on a break" may not match those of the State's, which is why it's vital to ensure that your definition of working hours is in compliance with the law. This means knowing how much break time is allowed to go unpaid, the requirement for lunch breaks, and when overtime and holiday time officially kick in.
Once again, this could become a tricky situation if you are working with telecommuters, and may require that your employees use hourly tracking software to show you are within compliance. It's important to know that such laws still apply for business trips, so you'll need to know what does and doesn't work for your business.
10. New Laws
In case you haven't noticed from the laws and regulations above, changes are constantly being made within business compliance. Unfortunately, ignorance is not enough to dismiss your responsibility as a business owner to stay within the rules.
The best way to be aware of new laws is to frequently check in with your state's website and subscribe for updates on any pending laws. It's also important to get involved with the laws that are going to be affecting your business. By voting and campaigning for or against certain bills, you will not only be aware of new laws, but you'll also be a part of making them.
Bonus
It's important to us that you're able to run a compliant and legally sound business. This is why we threw in a bonus compliance issue that we think is of importance.
Risk Expertise
Being ahead of the curve when it comes to compliance is vital. However, you won't always know which direction a law or bill will take. In this case, it helps to have a risk management board. This board will oversee important pending decisions for your business to help ensure everything remains legally correct.
If you aren't ready for a full on board, consulting with a risk expert or legal expert prior to making important business decisions can save you from many compliance headaches.
Knowing What's Expected of Your Business
From knowing which benefits are needed for your employees to deciding how many people you should have staffed, it can be complicating navigating your business through the many compliance challenges out there.
The important thing to remember is that as long as you keep yourself well informed, and look out for the general good of your employees, you'll find the structure easier to adapt to. Contact us today if you need assistance in mapping out future plans for your business.