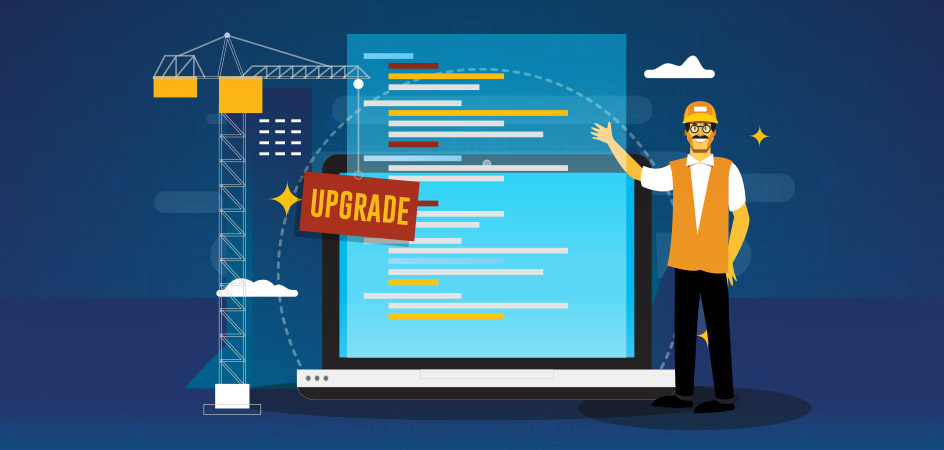 Relevant UX Engineer Skills You Need from Your Next Hire

Posted by Walid Abou-Halloun
Date: May 25, 2021 3:00:35 AM
Does your next project require the services of a UX engineer?
If so, you want to make certain that you've done the research that will ensure you hire the best possible candidate.
What sort of UX design skills should you be on the lookout for when you're ready to begin your search?
From which kinds of technical experience the right hire will have to making sure the candidate has some skills that often go overlooked in the UX world, knowing what to look for is essential.
Read on to make certain that you select the right person for the job.
The Basic UX Engineer Job Description
Let's begin by making certain that you're clear on exactly what a UX engineer does.
"UX" is short for "User Experience."
Remember that, especially in today's world, excellent design isn't just about the look or design of a product, website, or anything else.
It's also about engaging with and using something. You need to know what sort of experience a customer or user has throughout the process of doing so. Essentially, a good UX designer/engineer is responsible for helping to create and improve the overall user experience.
They'll need to be able to estimate how the kinds of interactions a potential customer will have with a website or object, for example.
Much of their responsibilities include product research.
This will help UX designers to learn from user behavior as well as user expectations and pain points. They'll also need to create buyer personas, as well as different buying scenarios.
This will help them to predict customer behavior with more accuracy.
Then, they'll get started on the "Information Architecture" (IA for short) portion of the work. Essentially, this is the basic structure of a product or website. It helps to ground users, and explain to them what the product is for.
It also helps them to find exactly what they need as quickly as possible.
Then, the UX engineer will make a wireframe, which is a basic mock-up of a product/website. Next comes prototyping. Unlike wireframes, (which are mainly used to explain how their process works to you as their client?) Prototypes are tested on consumers.
This is a simplification of the UX engineering position. Still, you'll likely find that most of the things you'll need a UX designer for loosely follow this pattern.
Of course, a successful UX designer will need to posses the right skills.
Technical UX Skills to Look For
Of course, some of the most important UX designers skills will be on the more technical side of thinks.
While we'll cover the required soft skills later on in this post, let's begin by discussing the specific technical knowledge and experience you should be on the lookout for when getting ready to hire a UX engineer for your brand.
First, they'll need an excellent knowledge of responsive design. Especially if you do the majority of your selling online, having a website that can adapt quickly to any device a user is accessing it on will be a major improvement.
Remember that mobile-friendliness alone isn't enough anymore.
The UX designer will also need to have strong backend development skills.
Though the majority of their work will be in the frontend of design, at least having a basic understanding of backend support and roles will make communication better.
They'll also need to have experience with a wide variety of building tools, like Task Runners and Module Bundlers. Speak to them about their knowledge of testing products electronically, as well as debugging. In most cases, this means having a strong handle on Chrome's Developer Tools.
CSS and HTML expertise are, of course, non-negotiable in your search.
Remember to also speak with the potential hire about their experience with user interface design tools and general principles. Ask if they've ever worked with Figma or Sketch when designing, and which one they prefer. There's no wrong answer here—but if they look at you with a blank stare, it's time to move on!
Finally, ensure they have a knowledge of JavaScript, as its a much more affordable programming option than some of other framework tools.
Soft Skills Required for a UX Engineer
It goes without saying that technical skills are incredibly important for a UX engineer to have.
However, if you're looking to add to your team, you'll need to be able to evaluate a candidate's soft skills, as well. You don't want to hire someone who ultimately won't be a good fit with your brand's culture, or who doesn't understand the way you all work.
Now, let's talk about the soft skills you should be on the lookout for during the hiring process.
Your UX designer needs to be able to see potential setbacks from a variety of angles, and adapt accordingly.
First of all, try to assess their problem solving skills. Remember that, whether you're creating a website or a product, your consumers will likely approach the way they use what you offer differently. They'll each have different pain points, different roadblocks to purchasing, and different specific needs.
They'll also need to be extremely organised. There are so many elements to keep track of in UX design. There are discoveries made during the research phase, bugs discovered during testing, user feedback, issues with design responsiveness…the list goes on.
If the candidate doesn't seem to possess superior organisational skills, things will slip through the cracks—and your brand will suffer as a result.
Finally, they need to have excellent observational skills when it comes to the world around them and your target market.
They'll need to be able to quickly identify the things that are working and the things that aren't. They'll need to ask prompting questions to get to know the market and their demands.
They should be in the know about all the things that blogs, social media, and even tutorials can teach them about UX design. They should be familiar with a variety of different market demographics, and display a willingness to continue to develop their skills.
Someone who is always looking for the next big trend, development, or style is someone you want working for your company.
Additional UX Skills to Look for
Let's quickly discuss some other, often neglected, skills that the right UX designers for your team should have.
Many people overlook the importance of marketing experience. While you'll likely have your own marketing department (or outside hires) a basic understanding of what sells and why is essential.
They'll need to have an understanding of the kinds of user experiences and designs that your target market is the most likely to respond to.
Additionally, be on the lookout for candidates who possess a strong sense of data analysis and statistics. Remember that they'll need to look to quantitative data in order to tweak your products and prioritise which features to focus on.
Especially if you're building a website, things like your bounce rates, loading times, average visitor traffic, and much more will need to be measured accurately.
Finally, it goes without saying that anyone you work with will need to have excellent written and communication skills. They have to make you believe in their ideas, and clearly explain them to your board and other people on your team.
This helps to make sure that everyone is on the same page when it comes to development. In some cases, they may even need to make sure that ideas are palatable to your investors.
Remember, it's not about showing off your command of the English language.
Instead, it's about finding someone who is able to communicate briefly and effectively. Your goal is to find a UX designer with communication skills strong enough to make a deep and emotional connection with your target market.
Find that, and everything else will fall into place.
Ready to Hire the Right UX Engineer for Your Brand?
We hope that this post has helped you to better understand some of the most important things to be on the lookout for when it comes to finding the best possible UX engineer for your company.
Remember to look for someone who possesses all the right technical skills—but also don't neglect soft skills in the hiring process.
Of course, we understand that you want to find the best candidates possible for your business.
That's where we come in.
Get in touch with us to learn more about how we can help to connect you with some of the best minds out there.